Wildlife Control in Casper, WY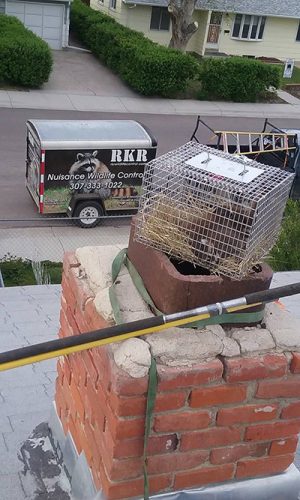 RKR Nuisance Wildlife Control specializes in humane wild animal control services through the removal of bats, squirrels, skunks, raccoons and many other pests. If you have an unwanted visitor or pests have invaded your living space, give us a call for quick, efficient eviction and clean-up services. We offer full-service rodent control and wildlife removal to rid your property of nuisance pests quickly, humanely and thoroughly.
Animal Control Services
RKR Nuisance Wildlife Control is your go-to source for rodent control in Casper, WY. We are a Certified Wildlife Control Operator and member of the National Wildlife Control Operators Association. We apply our in-depth wildlife expertise to effectively remove animals and prevent future intrusions. Our experienced critter control team specializes in raccoons, skunks, squirrels, prairie dogs, bee or wasp hives, coyotes, fox, mice, rats, muskrats, beavers, feral cats and snakes. We also offer animal carcass removal. Our critter control services are available for private locations, and we also work with state, federal and local municipalities for humane animal relocation.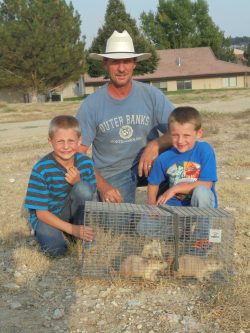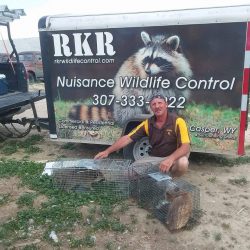 As your local expert for wildlife control in Casper, Nunn, Natrona County, Brookhurst, Vista West, and Barr Nunn, WY, RKR Nuisance Wildlife Control strives to help both the wildlife and the general population live in harmony. We provide educational demonstrations for organizations like the Boy Scouts, 4H and Mountain Men Rendezvous. Our on-site services include humane trap-and-release methods, waste remediation and emergency calls. Whether squirrels have taken over your attic or a bat surprises you in the night, know that we're here to assist you. We offer affordable rates and take pride in delivering full wild animal control services. Contact us today to discover the many benefits of partnering with us for your wildlife control needs.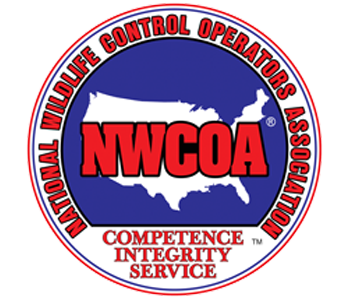 We are a Certified Wildlife Control Operator and Licensed Trapper.

We're a locally-owned and –operated business, familiar with the area's many pests and nuisances.

We provide full-service humane wildlife control and waste remediation.

Our abilities encompass a complete range of wildlife, from beehives to squirrel nests.

We offer same-day response time for call-backs and 24/7 emergency services.
Say Good-Bye to Unwelcome Wildlife
RKR Nuisance Wildlife Control offers the expertise you need to quickly and humanely rid your home of those pesky, uninvited animals.
We proudly offer our wildlife control services to Casper, WY and the surrounding areas, including:
Douglas, WY
Evansville, WY
Bar Nunn, WY
Ethete, WY
Fort Washakie, WY
Glenrock, WY
Lander, WY
Guernsey, WY
Hartrandt, WY
Lusk, WY
Mills, WY
Mountain View, WY
Shoshoni, WY
Wright, WY
Natrona County, WY
Riverton, WY
Thermopolis, WY
Converse County, WY
Carbon County, WY
Fremont County, WY