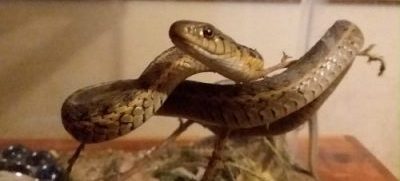 If you need skunk, bat, or raccoon removal services in Casper, Nunn, Natrona County, Brookhurst, Vista West, or Barr Nunn, WY, we're ready to assist you.
RKR Nuisance Wildlife Control
offers certified and licensed expertise to quickly and efficiently trap the animals and remove them from your home. If desired, we can follow up with waste remediation to fully recover your space from your uninvited guests. Contact us for a fast response on bat, raccoon, and piegon removal to rid your home of wildlife sooner rather than later.
Skunk, Bat, Raccoon Removal & More
We provide complete removal of animals from the home. We use humane relocation methods, finding and trapping the animals and releasing them in the wild, far from town. We then complete the job by securing the location to keep your home pest-free in the future.
We frequently remove animals from attics, soffits, crawl spaces, garages and outdoor buildings. Our animal services in Casper, WY are available for individual residents as well as state, federal and local municipalities. Our specialties include:
Bats
Bee and Wasp Nests
Bees
Deceased Animals
Doves
Feral cats
Mice
Muskrats
Pigeons
Prairie dogs
Rabbits
Raccoons
Rats
Rodents
Skunks
Waste Remediation
Animals are never neat guests, especially when they are uninvited. Our full-service approach to raccoon, bat, and skunk removal in Casper, WY includes waste clean-up. We clean your space of all animal waste to restore it to pest-free condition.
Inspections
Do you suspect an animal invasion in your home? We can perform an inspection to determine if you need pigeon or bat removal in Casper, WY. Simply contact our experts, and we will respond to your call the same day.
Emergency Services
Feel free to contact us any time for emergency services. Don't try to sleep with a bat hovering over your bed or a raccoon wrecking your basement. Contact us right away, 24/7!

Get Same-Day Response
For expert wildlife removal, contact the certified wildlife professionals of RKR Nuisance Wildlife Control at 307-333-1022. We will respond to your call today!